Renee Zellwegger exploded the Internet last week, and got us talking about aging and beauty…again. Seems this topic comes up every time a celebrity goes a little too far with some sort of plastic surgery and offends everyone with their new, yet frozen, face. Yikes!
Luckily for those of us without Tom Cruise's bank account (c'mon, the man does NOT age, something is going on there), there are foods that we can add to our diets to boost collagen production. Collagen is connective tissue that creates a mesh holding our skin, bones, and organs together. Collagen production thrives in a high antioxidant, omega fatty acid, and mineral diet. When collagen production is strong, skin is firm and supple. As we age, collagen production slows, causing us to lose that firmness. Boo!
Besides the foods listed below, I take NeoCell collagen and vitamin C supplements every night before bed. When I take them regularly, I definitely see my nails grow and my skin glow. It takes a month or two to see results, so be patient if you give them a try!
Collagen Boosting Foods
Note: Brazil nuts make several appearances on this list. Unfortunately, they're not my favorite, but I'm going to start to eat a couple a day. Hey, I need all the help I can get! 
Selenium protects skin from sun damage. It neutralizes free radicals which deteriorate collagen. Sources include Brazil nuts, eggs, and oysters.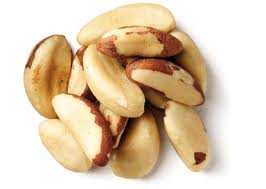 Zinc reduces dry skin and inflammation, and promotes cell growth. Sources include Brazil nuts, turkey, sprouted seeds, kiwi, potatoes, dark green veggies and red and orange fruits and veggies, like tomatoes and papaya.
Omega Fatty Acids fight dry skin and provides an ideal environment for collagen production. Find OFAs in brazil nuts, cashews, almonds, flaxseeds, walnuts, salmon, tuna, mackerel and sardines.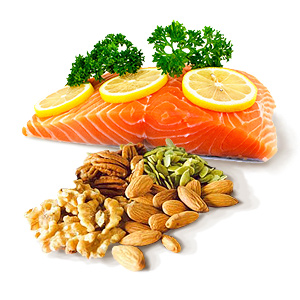 Vitamin C and E  are directly involved in collagen production. Sources include red and orange fruits and veggies (watermelon, carrots, sweet potatoes, tomatoes, oranges), dark leafy veggies, and of course, brazil nuts.
Catechins are phytonutrients that strengthen collagen by linking the fibers together. Sources are green tea, chocolate, apricots, apples, and raspberries.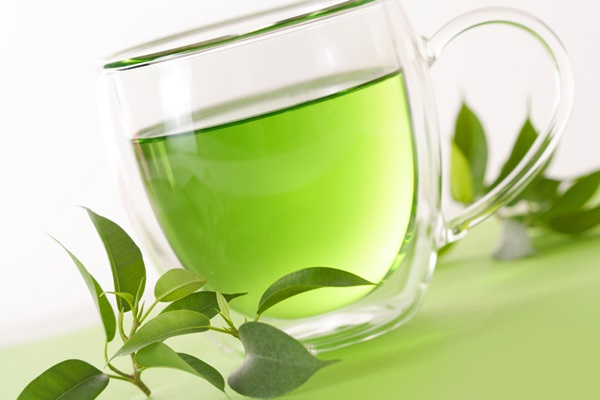 You know your mouth is watering. It's green!
What are your favorite "beauty foods"? Let me know on Facebook.com/blitzyourbody or on Twitter @AmyBlitz1