It's been a sad morning. Not because of the vegan diet (which IS growing tiresome), but because of this…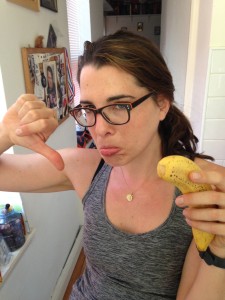 Don't you hate when the entire stem rips off?
I had to make a little hat so that I wouldn't get banana in my backpack.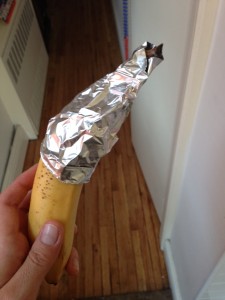 Caution: Genius at work.
I am more than mid-way done with my 30 day vegan diet, and am most looking forward to eating cheese again. In fact, I have begun to think of the past few months as B.C. and A.C. (Before Cheese and After Cheese, respectively).
I tried some vegan, soy-based, "cheese" which was just about the most vile thing ever invented.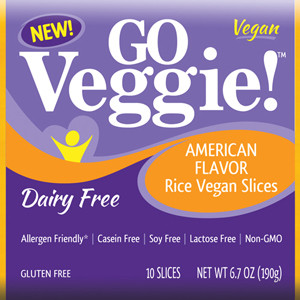 Slimy, smelly and EVIL. Why does this exist???
There are a few ways to create your own vegan "cheese" with cashews and nutritional yeast but I have yet to try it.  Has anyone ever made this stuff?
It's a good thing that I live in NYC, where there is bound to be at least one vegan restaurant in any neighborhood you wander. I love Peacefood Cafe on the Upper West Side, where I treated myself to a piece of vegan carrot cake.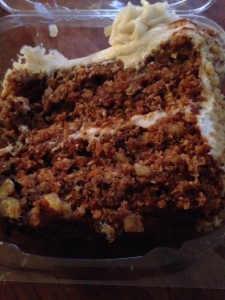 It tasted just like carrot cake with cream cheese frosting-amazing!
There is even a new vegan soul food restaurant in Harlem which I will be hitting up very soon:  http://www.seasonedvegan.com/ Yes! SOUL FOOD! Get in my belly!
I often refer to veganism as the diet of side dishes. For example, last night I ate sauteed zucchini, a Kabocha squash mash, and a salad. I also tossed some black beans in there to help fill me up. This is a pretty typical dinner for me. I know, it sounds depressing to all you meat-eaters out there. But because I am eating a high volume of food I feel satisfied at the end of each meal.
Of course, satisfied does not mean happy, and as I write this I am being informed that I still have a poor attitude, and am short-tempered. I like to think that I'm being sassy, but yeah, I agree my fuse is short. VEGAN RAGE IS REAL, PEOPLE!
Finally, if you missed the grand announcement before, I have a new workout video on my YouTube channel! And it focuses on everyone's favorite body part-the glutes!
 Talk to me on Facebook.com/blitzyourbody or Tweet me @AmyBlitz1