When I'm asked about various lifestyle diets (which happens pretty often), I always repeat the same mantra: "Everything in moderation". I've always been  proponent of a well-balanced diet that includes every food group, including the occasional Cadbury Egg. But lately there has been a lot of discussion about going back to basics and cutting out grains, meat, dairy, etc. Hmmmm. What if there's something I'm missing regarding the grain free lifestyle? Is a meatless existence really the way to go?  It's time to put my money where my mouth is, and try out some of these diets.
For the next three months, I'm trying out the most popular lifestyle diets. In April, I'm taking it back to the Flinstones era, and trying out the Paleo Diet. In May, I'm doing a complete 180 and going vegetarian. Then in June, I'll take it one step further to vegan. Along the way, I'll blog about my experience, updating you on things like ease of  the plan, what I'm eating, expense, my energy level, and any changes in my body.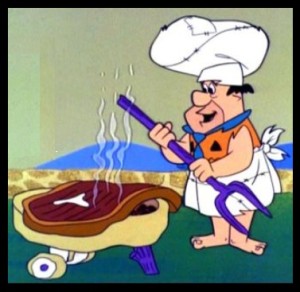 The Paleo Diet is not new. The book was originally published in 2002, but has really started to gain more popularity due to the explosion of cross-fit, which promotes the diet to its devotees.
So, What Exactly is the Paleo Diet?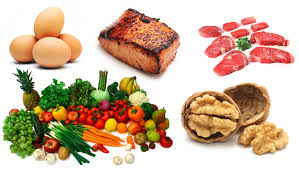 In a nutshell, the author of the book states that advances in the modern age to mass produce grains has resulted in the loss of humanity's original way of life. We as a society are suffering from diseases such as obesity, heart disease, and diabetes because our bodies are not designed to eat a grain based diet. In order to restore health, vitality, and weight loss (if desired) we must act like cavemen and return to the diet we are genetically programmed to eat.
Not Permitted: dairy, grains, seed-like grains (quinoa, aramanth), sugar, cereals, starchy vegetables, legumes, processed foods, vinegar, beer, liquor
Permitted: Lean meats, fish, seafood, fruits, vegetables, nuts (4 oz a day), wine (1 glass). Also, trace amounts of raw honey is permitted.
Finer points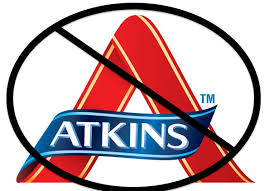 This is  not a low-carb "Atkins" style diet where you can go crazy on bacon and bun-less cheese burgers. The author stresses the importance of choosing grass fed, lean cuts of meat, wild caught fish, and Omega 3 enriched eggs. You are allowed to use oil, but only moderate amounts of flax, olive or coconut oil. Salt must also be limited or avoided altogether. Also, the book states that in the beginning stages of the diet, you are permitted 1-3 cheat meals a week. The author concedes that this type of diet will be too strict for 100% adherence. I'll keep the cheats to a minimum.
An Important Note
Since I work out at least five days a week and will be running a half marathon in mid-May, I will be doing Paleo Diet for Athletes. The only difference is that this plan permits starchy fruits and vegetables, energy gels during exercise that is over an hour, and whey protein for post workout shakes.
One Last Thing
Up until last year, I never touched a diet book and worried when any of my clients read one. Then last spring I decided to try intermittent-fasting and read "The 8 Hour Diet". Despite the the book's lack of hard scientific facts, I gave it a try and was actually pretty impressed with the results. In fact, to this day, a year later, I still do mini 14-16 hour fasts a few times a week. I'm not sure if I will continue this for the next three months while I change up my diets, but if I do, I'll let you know!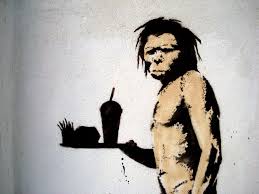 No! He doesn't want fries with that!
[contact-form-7 404 "Not Found"]