Vin and I just returned from our vacation in Puerto Vallarta. Of course, after this horrible winter we needed some time to relax and get some sun. But I wouldn't be me if I didn't make it my goal to be active.
Our room had an amazing view and even though we were on the 8th floor, we were able to hear the ocean. It's enough to lull anyone to sleep , so we spent little time indoors, choosing instead to rock some outdoor action.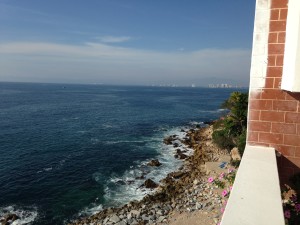 Ok. Most of that "action" took place on a beach. Sure, I love to lay out on the sand with my book and a couple Pacificos (under an umbrella,of course). However, I couldn't stay still all day, every day. So I scheduled trips for the mornings, so that we could be back on the beach by at least 2 pm. On the itinerary: a horse back ride through the Rio Cuale Valley, zip lining, and a snorkeling trip that included hump back whale watching. Our resort also provided ocean kayaks and paddle boards which we definitely took advantage of!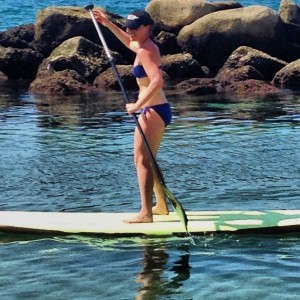 On days that we didn't have a trip scheduled, I made my way to the gym. It was pretty bare-bones, so I used the patio outside the gym to do dips and push-ups, followed by  a little running on the treadmill. But I preferred to get my exercise by exploring the area, so I asked around about hiking trails. I heard a rumor that there was a beautiful, easy-to-access waterfall that was just a short bus ride from our resort. "Easy-to-access" is definitely a subjective term, since it took us at least 3o min just to find the beginning of the trail! Finally, we found our way to a rocky and rusty old trickle of water, and were a little disappointed to discover that the "river" bed was dry. But we turned it into a rock scrambling hike and made the most of it.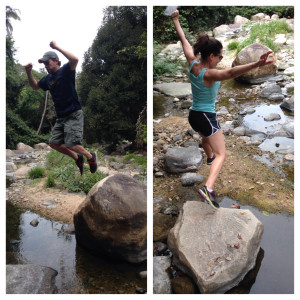 The absolute best excursion was the zip lining. We hiked up a bit up the Sierra Madres and then made our way back down using 11 zip lines. Our tour guides cracked us up with dirty jokes as we zipped through the valley, over 600 feet in the air.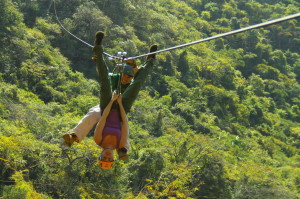 This was as fun as it looks.
 Since our return coincided with the arrival of March, I hoping that NYC would warm up a bit and we could move past this horrible winter. Wrong!
I'm already making plans for the next trip. Does anyone else look for vacation deals as soon as they get back from one?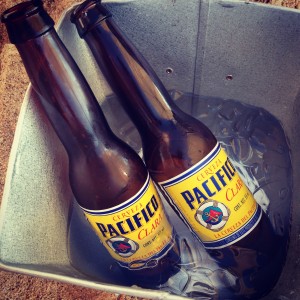 Ahhh Puerto Vallarta, I miss you already!
[contact-form-7 404 "Not Found"]