I came across a blog the other day about the problem with "diet mentality." You know, that feeling of failure and lack of willpower that comes from being "bad"at the dinner table. The declaration of a food fail or "food shaming" seems to be the way some of us relate to each other lately as we all try to squeeze into our skinny jeans.
Amy Schumer totally nailed it in her April 8th sketch on her show that highlighted this trend. If you haven't seen it, check it out here: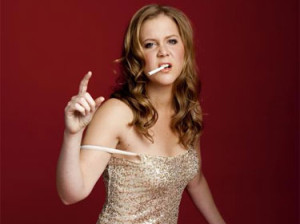 Love her!
Does confessing our food sins really make us feel better? Or does it actually hinder real progress by constantly focusing on our failure? If we always take for granted the good things we do and only stress about the negative, then how can anyone expect to actually stick to a healthy lifestyle?
Let's change our mindsets. Eating healthy and exercising is a reward for our bodies, not a punishment for being 'bad'. True, it's easier to just hang on the couch. And sometimes it's difficult to pass by the good cupcake place without stopping in. But eventually it becomes easier to make the choice of good health. And when you do, you should CELEBRATE IT! And if on one of those days you actually go in and get the damn cupcake, don't beat yourself up afterward.
Read the original blog post from WeightPsychology.com here: http://www.weightpsychology.com/blog.php
As for my own diet experiment with Paleo: it's still going well. Vin and I are both cooking up some amazing food!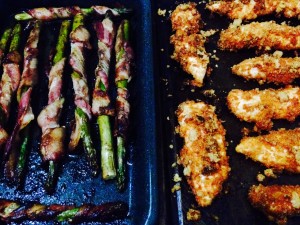 Paleo Crispy Buffalo Chicken with Bacon Wrapped Asparagus.
Made by Vin. Recipe at http://stupideasypaleo.com/
 I had a major cheat with some pizza the other night since we were out celebrating my girl Lisa's birthday.
AND THAT'S OK!
[contact-form-7 404 "Not Found"]