Trends are fun. I usually don't take them seriously, but I find that educating myself on the latest health trends are a good to shake things up a little. New diets, sports drinks, workouts, and healthy snacks… if it's fitness related and "trending," I'm going to at least read about it, and most likely give it a try. Remember when I tried three major lifestyle diets?  I'm glad that that's over, but happy to have at least experimented a bit.
Here a couple of things I am into at this moment:
Intermittent Fasting
I've been skipping breakfast on and off for over a year, and it's my go-to way to slim down after a period of eating with reckless abandon. I go on a 14-16 hour fast (yes, sleep is included), eat throughout the day, then cut myself off from food at 8:30 pm. You may read that a strict 8 hour window of "eating whatever you want" will work. I find that those articles are written for men, with no research done on women. Ladies, I recommend you eat a healthy diet, filled with fruits and veggies, to get the best results. However, intermittent fasting does allow for indulgences, so you don't have to feel guilty after that Sunday brunch (whoop whoop!)
There are a few different ways to fast. There's 20-24 hour twice weekly fasts and also a once a week 36 hour fast – no thank you! I prefer the mini-fasts that I do about five days a week. Last thing to note: I start every day by drinking two glasses of water and a coffee with half a TB of coconut oil every morning. This does not seem to disrupt the fast, as I still get results, plus it makes the process that much easier. Then I drink water or tea until breakfast.
There are some fasting articles online, but if you want your specific questions about the topic answered, just ask me here or on FB.com/blitzyourbody. I'm happy to offer my personal experience.
FYI, Hugh Jackman famously got in Wolverine shape with intermittent fasting.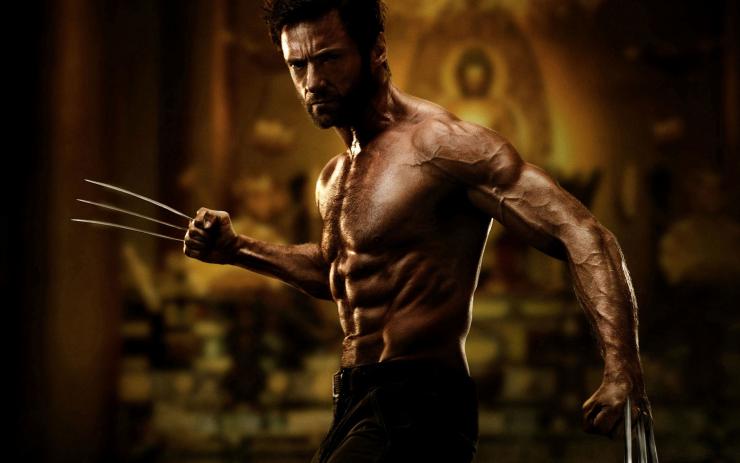 \
Glorious.
Flavored Coconut Butter
I wouldn't know this existed if it wasn't for Instagram, and now I can't get enough of this stuff. Well played, Internet, well played. If eating almond butter out of the jar is your thing, then drop everything and get yourself a jar of Nikki's Chocolate Hazelnut Brownie Coconut Butter STAT. There are other brands out there or you can make your own like this lady  from my Whole Food Life.
I will probably never make my own, but I will keep this stuff on hand despite it's $13 a jar price tag. It's just ground up coconut meat, ground nuts, cocao, and honey or dates to add a little sweetness. Just be careful with this stuff. Two tablespoons are about 220 calories and 20 grams of fat! Yes, that is a lot of fat, but the fact that is's a plant-based saturated fat, as opposed to an animal sat. fat, means it won't clog your arteries.
My Favorite Recipe Utilizing Coconut Butter
1 tsp all natural almond or peanut butter
1 tsp chocolate hazelnut brownie coconut butter
1 spoon
Scoop a little of your chosen nut butter on a spoon. Place a little chocolate coconut butter on the same spoon. Put in your mouth. Die of  happiness.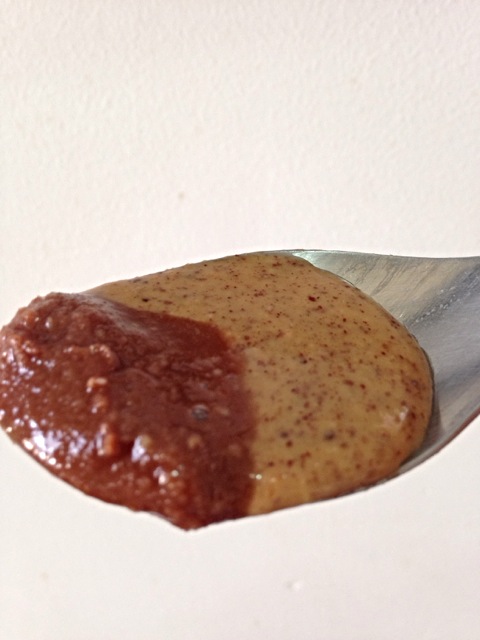 [contact-form-7 404 "Not Found"]