My month-long trial of the Paleo diet is over! Woo hoo! Time to celebrate with all the pizza and cake I can eat!
Kidding, kidding…
Paleo is strict, but I enjoyed all the healthy fruits, veggies and lean meat I ate this past month. I allowed myself 5 cheat meals in 30 days, which I believe actually enabled me to ultimately stay within the diet's rigid guidelines. So my first piece of advice if you are going to try the Paleo diet…is to cheat! Ha, ha, easy right? Seriously, you can't be perfect all the time, so if you reward yourself with a piece of pizza on Friday, to celebrate eating healthy the rest of the week, then you're golden.
Here's a breakdown of my 30 day Paleo diet:
Difficulty: It's not difficult if you stay home and make all of your own food. Going out with friends was a challenge. If I went out socially on a weekend, then that night would generally include my splurge meal. Since I usually like to order fish when I go out, most of my cheats were paleo-esque anyway.
Expense: Not too bad. I mainly stuck to Trader Joe's, the cost per pound of grass fed meat, wild caught fish, and omega 3 eggs was only about $1.00 more than the regular stuff. All told, I spent about $225 on groceries this month, which in NYC, is not bad for two people!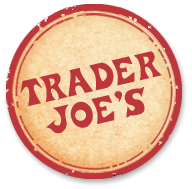 What I Ate: Kale and spaghetti squash made perfect "beds" for my protein. I also ate sweet potatoes, kabucha squash, spinach, and broccoli slaw on a regular basis. My animal protein was mostly chicken, fish, pork and eggs. I  ate red meat only three times this month. Nuts, especially walnuts and my beloved cashew butter, were staples, but I made sure to watch my portions.  Overall, I felt like I was eating a very healthy diet.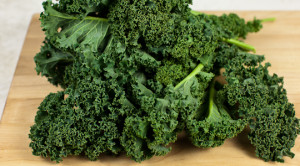 Energy Level: High. It's pretty telling that I no longer needed my afternoon cup of coffee two weeks after I started this diet.  I felt so good this month that I am actually starting to wonder if I have a sensitivity to gluten or to something else that was in my diet before. Hmmm…we'll see what happens in May.
Body Changes: While I wasn't necessarily trying to lose weight, I did lose two pounds. I also lost about three inches, which is OK because I maintained my muscle mass and still look healthy. I lost the inches around my hips and thighs.
While Paleo is the most "fad-ish" of the diets I'm trying, it's emphasis on all natural foods gives it more staying power than Atkins. I may even go back to that style of eating (with a few tweaks once I'm done with my project). But who knows? Maybe I'll fall in love with being a vegetarian. Which bring me to…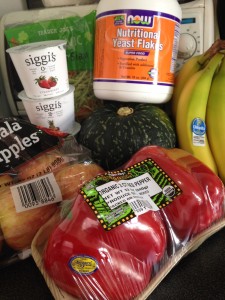 Month 2: Vegetarianism
Wish me luck!
Got any tips on how to be a healthy vegetarian? Let me know on Facebook.com/blitzyourbody or Twitter @AmyBlitz1